I think I may have mentioned the roots of the name I used "Joda" in an earlier blog. It was a nickname my engineer/producer Byron gave me when we were much younger dudes.  A play on Joe and Yoda?  Yeah, I'm sure you got that early on for those who know me.  Funny enough, pronounced in Spanish, it is indeed... Yoda!  I liked that nickname, so decided to call my musical project that.  So all this past year, under the name Joda, we've been working on getting my first album out.  And it's finally done.  Mixed, Mastered and ready to go. 
So in the process of copyrighting, and prepping metadata, I made a discovery.  There are lots of "Jodas" out on the Internet.  Including some who are way more established than I am as artists and are a little too close to my musical genre.  And the last thing I want to deal with is some legal business to have to get entangled in because of a name. I can't afford a lawyer at this point anyway.  I really liked that name too.  But at this point, I'm still relatively unknown.  And if I'm going to rip off that bandaid, might as well do it now.  But what do I call myself?  
I've used the username "masterjoda75" on the Internet for a while now.  For forums, gaming, whatever.  I wasn't sure about using it.  Sounded too Internet-ish...  But then I did a Google search for the name and found that all the "Joda" tunes I've been posting on Reddit came up at the top of the list.  If I did the same for "Joda" I never even found any mention of me for pages and pages.  So that's that then.  I already have a presence on the Internet with masterjoda75 tied to my music, and if Deadmau5 can do it (Deadmau5 was his internet tag also before he became famous), then so can I.  So today, I'm introducing the new name of my project: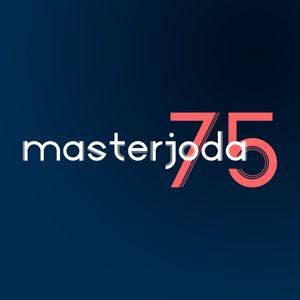 You can still call me Joda though, if you'd like!  :-)  And I'm still going to try and keep Joda Productions as a means of an umbrella for any other musical projects I work on.  I'll be transitioning the name on FB and on my other sites soon enough.  Thanks again for your continued support!
---
In regards to the album, yes, it's finished!  And it sounds great!  I've been blasting it in the car.  But I need to make some decisions on distribution, before I move forward.  For now, if you would like to play it in its entirety, feel free to click the album cover below. It will be there until I change the songs to preview clips only, once I start selling it.  You early fans get a free preview!  So thanks!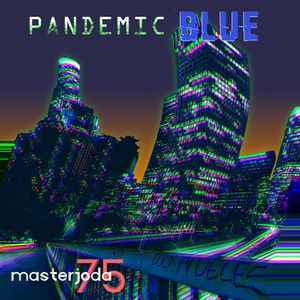 It's meant to be played in the background while you're doing stuff; studying, working, relaxing.  I'd love to hear feedback to how it plays in those environments or any feedback on the album in general.  Byron did a bang up job of Mastering and Mixing this album.  It sounds fantastic!!  Let me know your thoughts in the comments below.  There will be a future blog and official announcement.  But for now enjoy!  A little sneak peek thank you for those who take the time to read my stuff and keep up with my project.  
Thanks again for all your support!
-Joda
Find me on FB here: https://www.facebook.com/JodaProductions  
Find me on YouTube here (subscribe): https://www.youtube.com/  
Soundcloud: https://soundcloud.com/  
Twitter: https://twitter.com/masterjoda75
Instagram: joda_productions