Artist collaborations, many mix iterations, multiple versions of graphic art, Covid sickness, and the typical bouts of blood sweat and tears… FINALLY, "A Cello In The Street - Exclusive Single and Remixes" has dropped and is on sale now!  
Plus, for a limited time only, I'm going to let you all pick your price!  You want to pay me a buck for all this amazing content?  It's yours!  You want to give me a fair price… Thank you!  It's yours!  You want to do something extra special and show my music some support by donating a ridiculous amount of money by giving me 20+ bucks for the album!  THANK YOU THANK YOU THANK YOU!  The bottom line is, you pick your price.  But it's for a limited time only.  Once the album is released on streaming (iTunes, Spotify, etc), then the price will be back to a fixed price.  But for now, for this early release that is only available on my store, take advantage of this special offer, and pick up my latest release here:
https://jodaproductions.com/music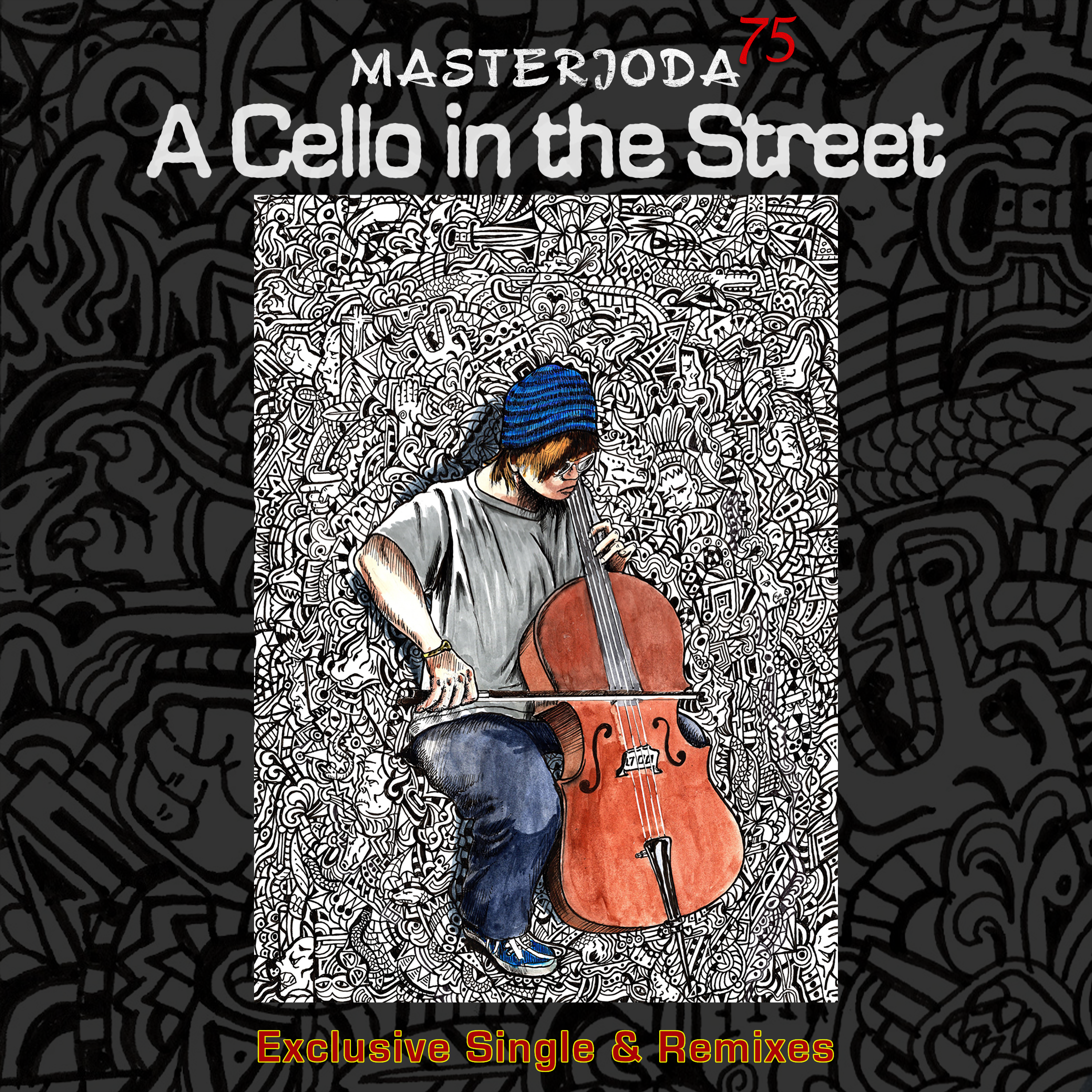 This is a special "extra huge" edition of my blog…  All about this wonderful collaboration, so if you want to dive deeper into the production and inspiration of this album, discover more new music, and learn more about the artists who contributed their mad skills to this project, read on in the next section.  If not, please consider purchasing my latest release, and I hope you enjoy it.
---
(feel free to skip around and read the below sections under the titles as mini blogs, as they are pretty self contained)
Why "A Cello in the Street?"  
As many of you know this song first debuted on my first album, "Pandemic Blue." And I really could have chosen any song from that album.  This is something I discussed with my mix engineer/producer, Byron Kane (whose work is also featured on this album).  There are really two reasons.  The first is the fabulous artwork by my brother, Tim Ramos.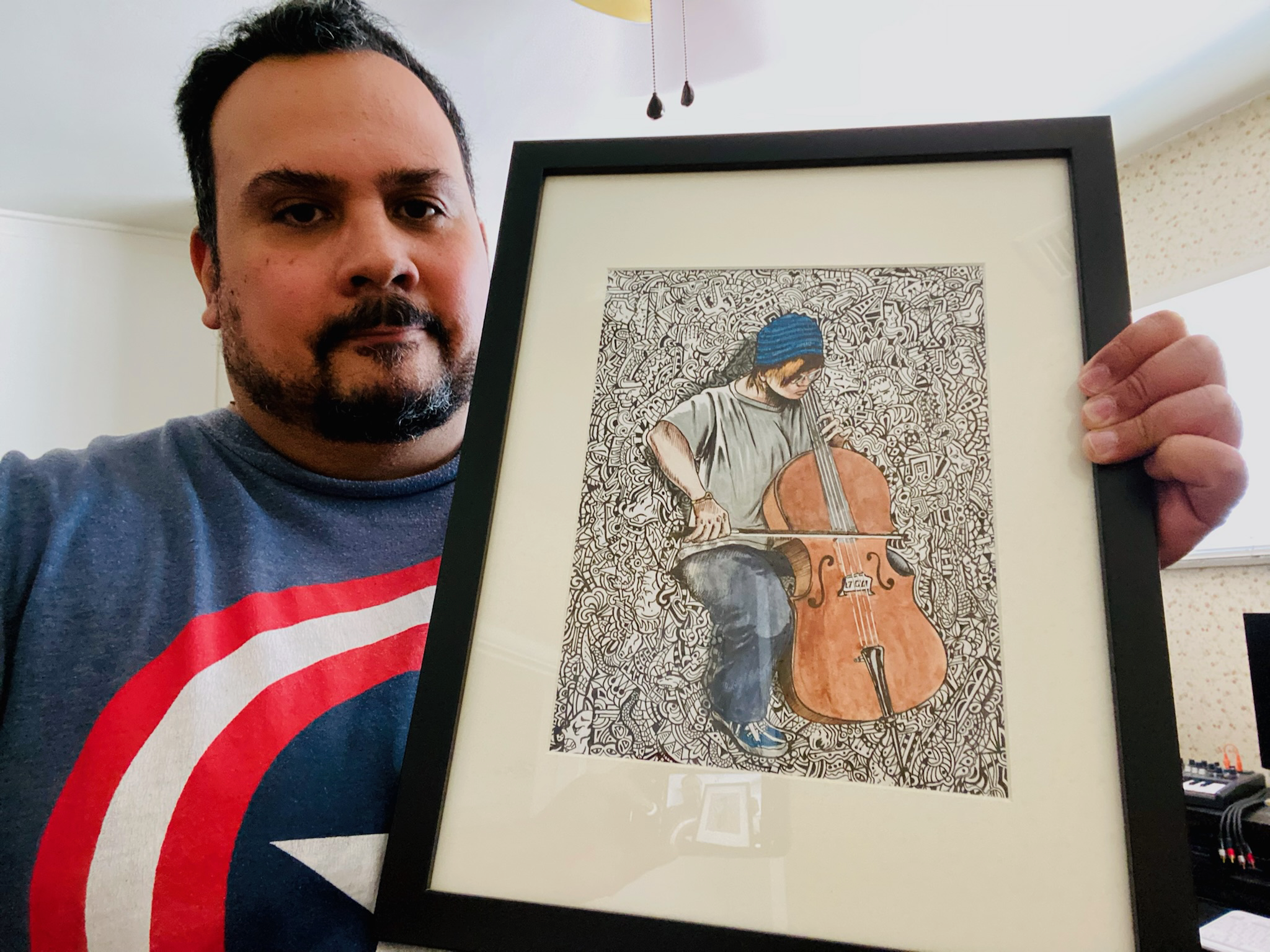 His artwork is what inspired this track.  It's so unique that I just didn't want to leave it where it was; buried within my album.  I've talked plenty in the past about my brother and his talent as an artist.  If you want to dive deeper into that, and also read up on the initial inspiration of this track, please check out my past blog post, "A Cello in the Street, when art begets art!"
The second was the initial creative purpose of the track itself.  When we created this track it was to fit in with the whole vibe of "Pandemic Blue."  It was part of a Lo-Fi Hip Hop journey…  As a result, the mix was processed through lo-fi elements and ultimately mixed to tape to achieve the vibe of the album.  I wanted to revisit this track and restore the fidelity to find a different side of the soul of the song; buried beneath the Lo-Fi Vibe.  This has been realized through the remastered version of the original track, included in this album.  And let me tell you, between the original and this version, an entirely different vibe was brought out.  So this isn't just the original album version slapped onto this single.  We removed the Lo-Fi elements, ran the Cello through tube pre-amps and reworked many of the original sonic characteristics of the track.  If you care to do an A/B comparison between the two you will definitely hear the difference.  Mind you, the Lo-Fi version has its place within Pandemic Blue, but this new version now stands on its own!
But seriously, enough about me..  Let's talk about the artists who gave me some of the best versions of this song I've ever heard!
"A Cello in the Bronze Age" Byron Kane
I would feel at this point, if you've been following my music you already know who Byron is.  He's been with me every step of the way since I started this project a couple of years ago.  He is the one who takes my music to the next level.  A professional audio engineer who has worked on many projects for film and television,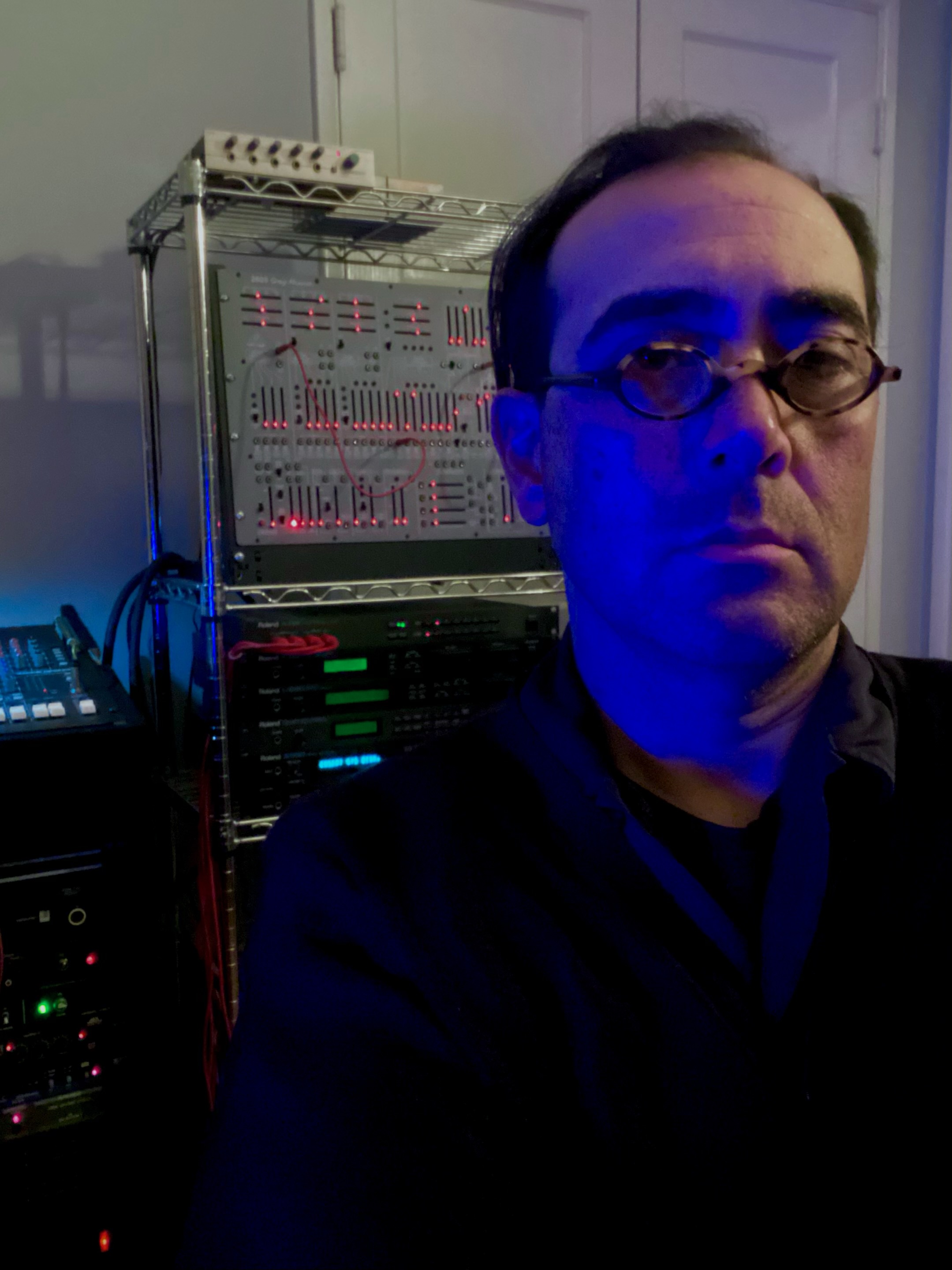 he is quite the industry powerhouse.  We've known each other since the college years, and we kind of both rose through the ranks in the entertainment industry through post production (Byron Kane actually helped open the door to get me in).  Though I would say Byron has far exceeded where I'm at; being able to work on several lucrative projects and impressing clients and industry professionals every step of the way!  He really took my project to a totally unexpected level with his submission, aptly titled, "A Cello in the Bronze Age."  He pulled out all he had on this to make a truly unique interpretation, from his usual electronic toolset, to pulling out a smorgasbord of acoustic instruments.  Words can't even begin to explain what he used to pull this track off.  So I decided to let you see for yourself all the instruments he used for his submission… I would also like to add, that Byron had a collaborator on his submission.  His daughter, Catalina.  Pictured below with Byron.  Taking after her Dad and carrying on the music!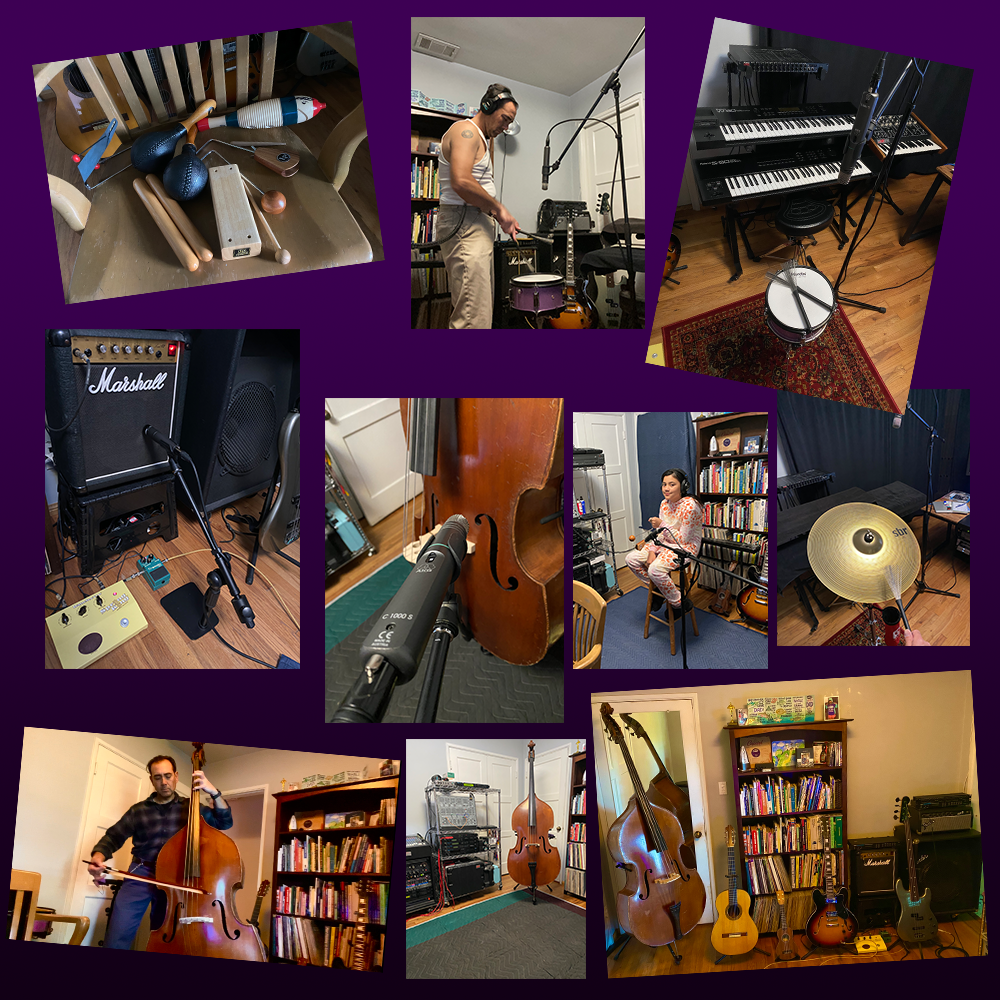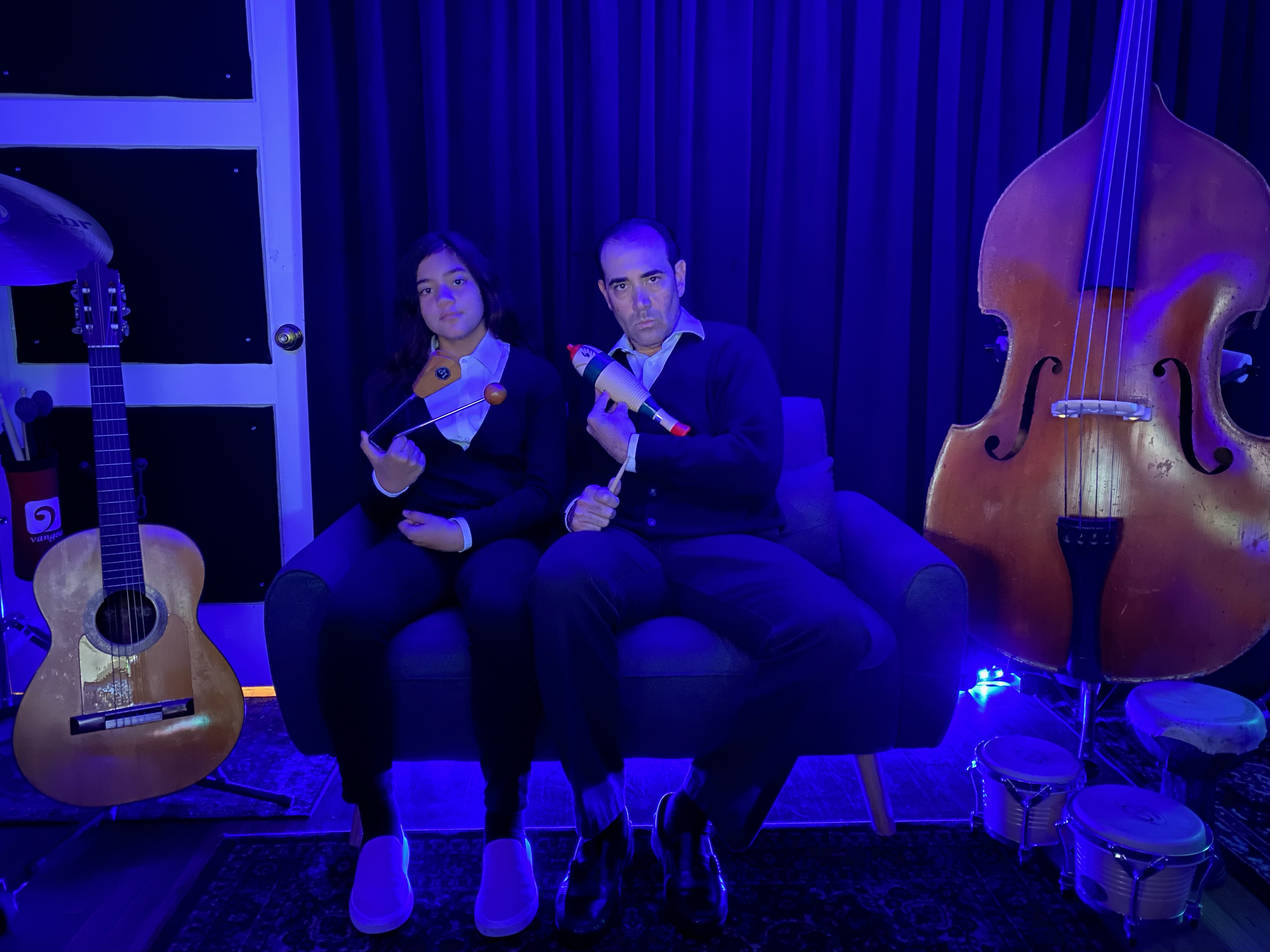 As I've noted in the past.  Byron is quite the musician himself.  His catalog is diverse and extraordinary.  And I invite you to visit his Soundcloud page here or his YouTube channel here to explore more of his work!
"A Cello in the Street" - Kaleidoscope 7 Mix - Jack Gilpatrick
I was really excited to finally get Jack onboard a Masterjoda75 project.  You see, Jack was involved with my last big music collaboration years ago, Digital 3.  And from that project we became life long friends.  I consider Jack my best friend and my brother.  Another film and TV industry veteran, like BK, Jack and I have also developed our careers within the post production world.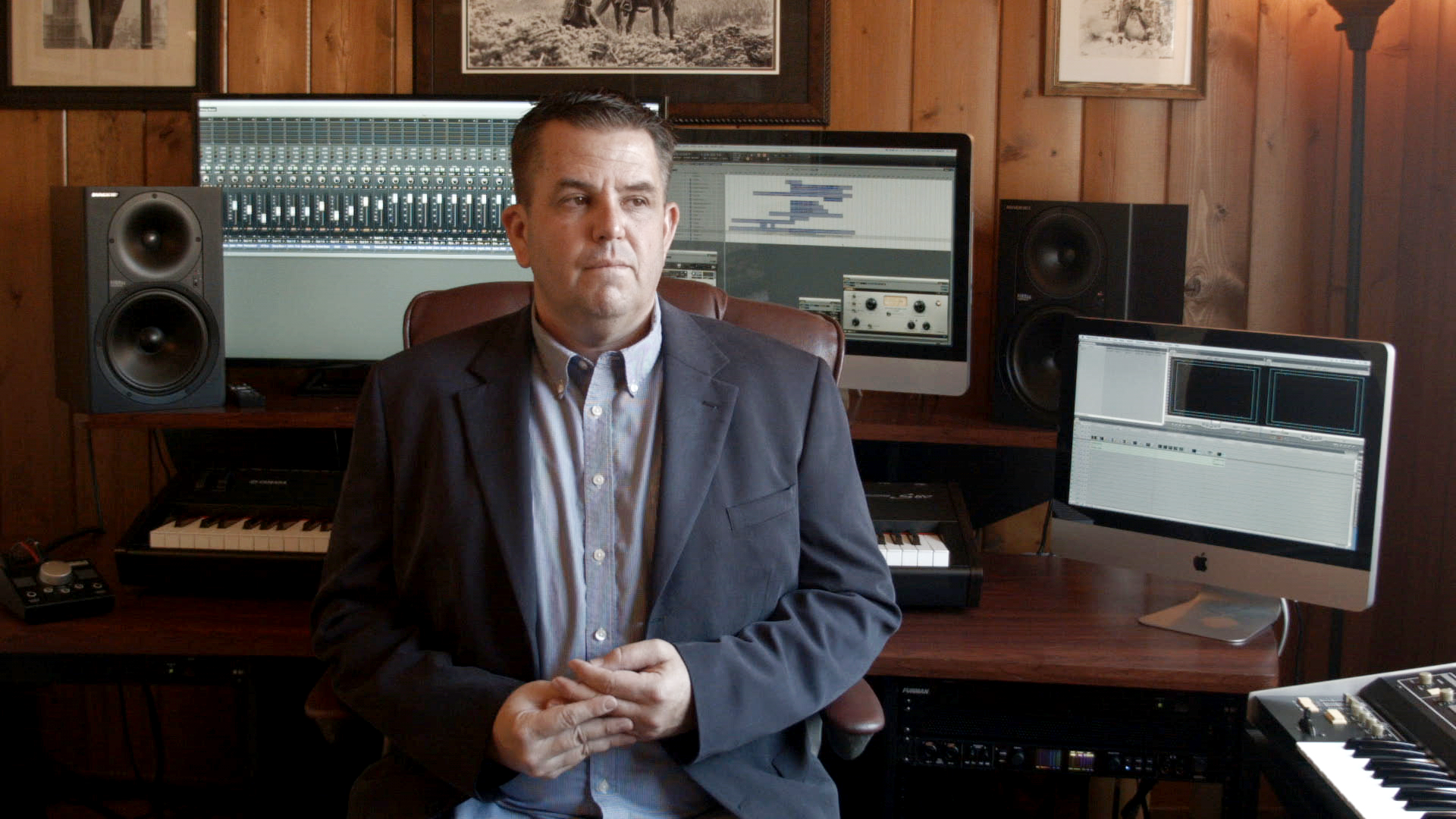 Jack has also done work for many (if not all) of the big Hollywood studios and continues to leave his mark on the industry through his audio and editing skills and know-how.  Along with being an award-winning film composer, he also spent some time touring with the 80's pop group Naked Eyes, giving an 80's band a new modern touch when he was playing with them, that to this day can't be replicated.  But he has also given back so much to his community.  Taking his valuable time to provide audio and video services for the local public schools and their music programs.  Being a mentor and guide to the next generation of entertainers and creatives.
Jack brought a refined touch to his interpretation of "Cello."  As being one who has seen Jack's method and style evolve over the years, I am just blown away at where his level has gone.  This track truly is a reflection of that.  Such a perfect contrast, to what all of us brought to this album.  I'm really looking forward to you all enjoying it.
Currently Jack is heading up a huge film production called, "Towards The Sunrise." If you would like more info on Jack's works, you can visit his website at https://jackgilpatrickproductions.com/ You can also hear more of his soundtracks and other music projects at his YouTube channel.  I'd like to highlight one particular piece of his that I enjoyed listening to.  Check it out below.  It really encapsulates his work as a film composer.
"A Cello in the Street" - iPhone Extend-O Mix - Steve Nash
Steve Nash has been connected through all of us for many years.  He's had deep collaborations with Byron Kane during those Halcyon days in Orange County back in the 90s.  And they both were involved in a music project called "auto~TRAUMA." There was a big electronic music scene going on during that time in Orange County.  auto~TRAUMA and Digital 3 were both part of that.  So we got to know each other well during that time.  However, Steve, Jack, and BK did have one other important thing in common.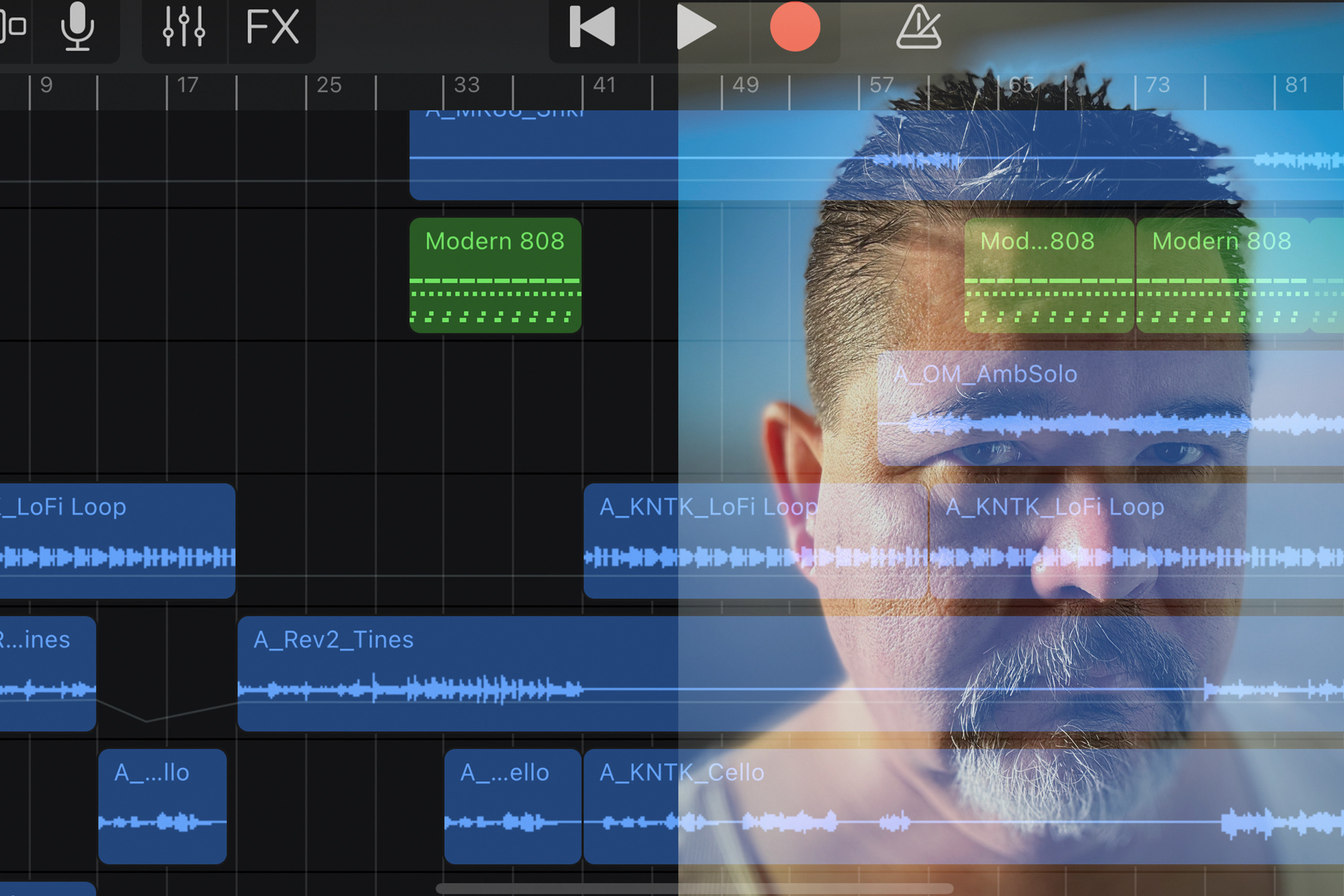 They were all working at Disneyland at the time.  By the time I came around, those guys had already known each other.
Recently Nash had been putting out some music that he did solely on his iPhone.  I was pretty blown away by it.  Being able to crank out some good stuff with a limited palette.  I wanted to see what he could do with "Cello."  So I asked if he would like to be involved with this project.  I also want to hear more stuff from him.  That's another reason why I asked him to do it.. Lol!  We need more creators from our generation cranking out music that matters, and not just putting out content for sake of content.  That seems to be the attitude nowadays from these newer generations. Quantity over quality.  I believe we need to take the time to learn our tools, refine our craft, and make music that is an expression of who we are. Steve took many of my chord structures in the track and re-arranged them to change the character of the Cello Solo in new and interesting ways.  It truly is a great interpretation of the piece.  But the craziest most awesome part?  All mixed and created on an iPhone!  Technology has come a LONG way!
I'm looking forward to what musical work Nash is able to crank out in the future.  If you would like to hear his stuff and stay up to date on his music, you can go check out his SoundCloud here.
Masterjoda75 remixes
This is becoming a JUMBO blog.. So I'm going to try and make a shorter summary of the tracks I did on this project. 
Let's talk about "Prelude, The Cello Returns!"  I wanted to put my Cello solo back into familiar territory.  In fact, this may have also had a hand in the decision to make the single.  I always wondered how this Cello part would sound if it were played with a chamber orchestra!  I was inspired watching my Nephew Eli play with his student orchestra.  Eli is a young and very talented Violinist, who I'm very proud of.  Well, I thought it would just be a small little intro and that would be it.  Nope…  I don't even know how it happened, but it ended up becoming a full blown "Game of Thrones" style opening.  But it really does a good job of kicking off this Single and adds to the diversity of music styles.  Oh, and not a real instrument in sight.  Everything you hear on there is synthesizers and samples!
"Move Mix"  This remix is a straight forward, balls to the wall, dance mix.  Pulling inspiration from the Digital 3 days of old.  And inspired by one of our last songs, "Move," created by our dear friend Craig Sirikavit (1974-1996).  He was a talented artist, and a good friend.  It's nice to know that to this day, his music still inspires me to continue to create.
"A Cello in my Dreams" DAW-less Mix.  For those of you following my music, you know I've been spending the last year or so, creating music without a computer and relying on hardware to sequence my songs.  I thought I would pay homage to that, by completely developing this track without the aid of a computer.  In the end though, DAW-less met the DAW and it was mixed and mastered using ProTools.  Regardless, it's still a fun method of creating music, that I don't plan on abandoning any time soon.
---
If you've gotten this far.  Thank you so much for reading this!  Many times people don't realize what goes on behind the scenes with this stuff, and it's fun to have a medium where I can share that.  Even if a few people read it.  Again, I would love for you to pick up and check out my Single.  Streaming releases to come soon!  Until then, you can only get it here!
https://jodaproductions.com/music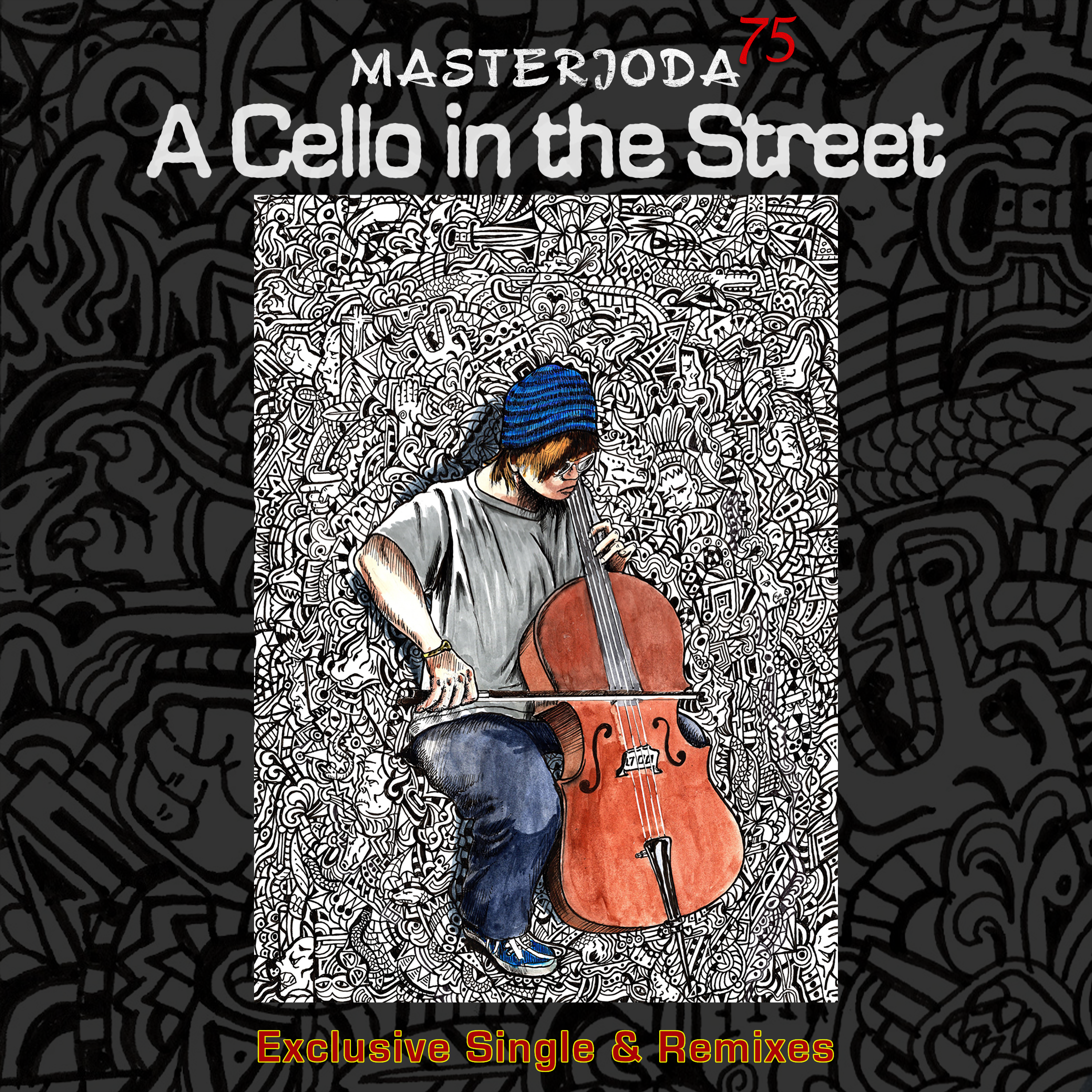 Thanks again!  Feel free to tell me what you thought of the album in the comments!
-Joda
Listen to and purchase my music here: https://jodaproductions.com/music
Find me on FB here: https://www.facebook.com/JodaProductions  
Find me on YouTube here (and subscribe!): https://www.youtube.com/  
Instagram: masterjoda75
"A Cello on the Street" is ©Joe Ramos 2021 and can also be found on the album "Pandemic Blue" by Masterjoda75