I'd like to announce the release of my new debut album... Pandemic Blue!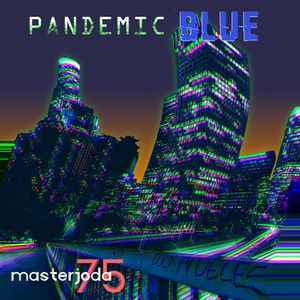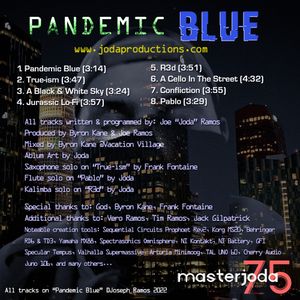 ---
All the major streaming sites are finally beginning to post it.  I've just been busy trying to gain access to the artist sites so I can edit pics, write bios and all that business.  I hope since the last blog came out, you guys have had a chance to listen to it in its entirety. 
So here's the part, where I ask for your help... The easy part?  If you have any of the below accounts, please like my album and follow me as an artist on any of the below sites mentioned where my music is distributed.  That will begin putting me on the map a little.  This isn't about making money for me.  It's about getting ears on this album.  I just want people to enjoy this work I've done and build a fan base. 
If you enjoy this album, here's another favor I'm asking for you as a fan of my music.  Please share those links to my album on your social media pages or with anyone you think who might enjoy it.  Again, I would only expect this if it is something you truly enjoy.  I really think you will.  But I want it to stand on its merits.  So please, only do this if you like the music, and definitely don't feel obligated in any way. 
And finally, If you are so inclined, and enjoy this album and would like to support me as an artist.  Please consider purchasing this album from me.  It is currently on sale for a limited time at a great first time release price!  This will help fund this and future projects.  You can buy it for yourself, buy it for a friend, or anyone else who you think might like it.  Besides, with the way prices are in this economy nowadays, it is seriously a pretty good deal.  A "value" meal at some burger joint costs more!  Lol!  Anyway, thanks again for your support and for following me this past year as this project was in production.  Here's the goods.... Go get it! 
On Spotify 
https://open.spotify.com/album/1KOjPSbO1p3URgTrQK6cuf 
On Apple Music 
https://music.apple.com/us/artist/1609664822 
On Pandora 
https://www.pandora.com/artist/masterjoda75/pandemic-blue/ALXnP7XfqK5q2qX 
Or purchase from my website here 
https://jodaproductions.com/music 
Also keep your eyes out for my album coming soon on these sites as well... 
Amazon Music, deezer, Facebook, iHeart Radio, Napster, Shazam, Slacker Radio, TikTok, YouTube Music and many others..